2018 Season Begins in.....
Very Simple, Very Affordable!
HOLIDAY LIGHTING AT IT'S BEST!
From small to large, we can make any size home look fantastic. Whether it's roofline, landscape, or tree lighting, we will turn your home into a festive winter wonderland.
We are always happy to give you a free, no obligation bid on any project. You will almost certainly be pleasantly surprised.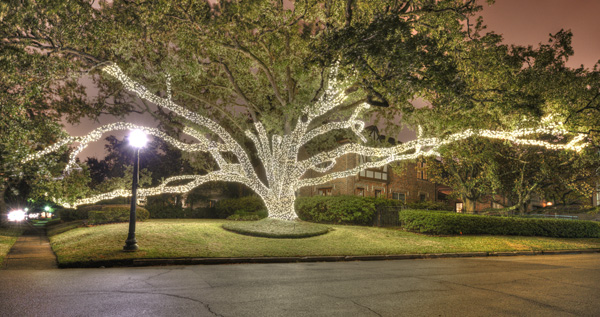 • House and Roofline Lighting
• Landscape Tree Lighting
• Ornamental Yard Lighting
• Tree and Bush Lighting
• Business Lighting
• Special New Year Event Lighting
• Patio & Courtyard Lighting
• Landscape Lighting
THE LEADING HOLIDAY LIGHTING INSTALLER IN SOUTH TEXAS!
We are your Local San Antonio Christmas Light Installation Company and we offer a 100% Satisfaction Guarantee! Our Professional San Antonio Christmas Light Installers will give your Home or Business that Perfect Holiday Touch! 
✅ Family Owned & Operated
We DO NOT Pass the work to other companies. We do every job ourselves. All of our Employees are Background Checked.
We have highly experienced Christmas Light Installers that have been with us for many years. They are Highly Trained and know what works and what doesn't.
✅ Licensed, Insured & Bonded
We have been in the Roofing, Construction & Landscaping Business for 20+ Years and we believe in Safety First.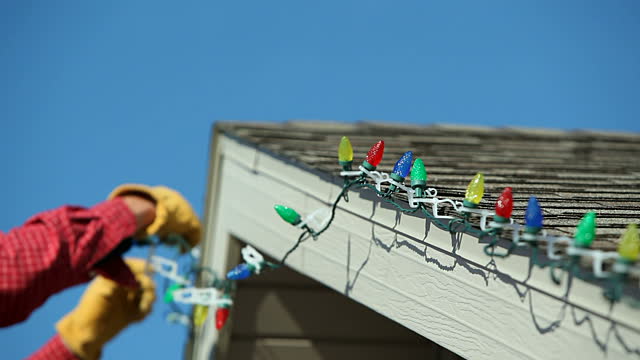 WE OFFER CUSTOM DESIGNS & THE LATEST TECHNOLOGY
Icicle Lights | Miniature Lights | Tree Lighting
Roof line Lights | Light Sculptures | Rope Lighting
Animated Lights | Tree Decorating | C-7 and C-9
What type of Lights do you want?
We proudly serve the San Antonio & Surrounding Areas including Alamo Ranch, Helotes, Pipe Creek, Boerne, Fair Oaks, Stone Oak, Spring Branch, Garden Ridge, Shertz & Cibolo.
Got more Questions?
We would love to be involved in your next Holiday Lighting Project